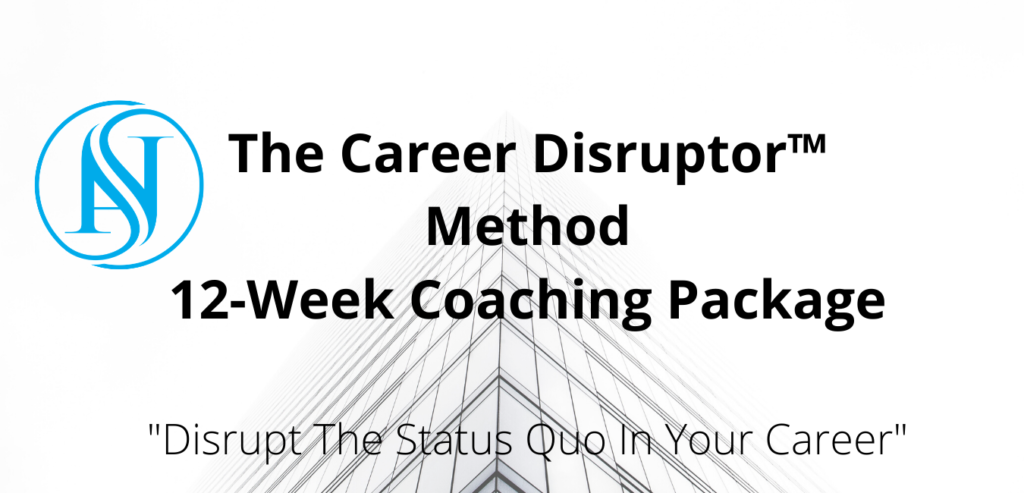 What's The Career Disruptor™ Method Career Coaching?
The Career Disruptor
™
Method is my custom coaching model and framework blended with virtual one-on-one coaching sessions and science based career and personality assessments to discover your strengths and who you are, what you really want in your career and life and why.
My custom framework and proven strategies help you disrupt traditional thinking around your career so that you can live your best life inside and outside of work in a time where conformity and following the status quo is more acceptable.
There's a difference between finding a job and creating a fulfilling career. But, how do you create a career and life that you love if you feel stuck on a career treadmill and unable to change the speed to reach your next level? You need a CAREER STRATEGY and plan to advance your career. And, I'M HERE TO HELP!
As an overachiever, you're not looking for a crystal ball or easy button.
You're ready for change, excited to do the work and willing to take one step, two steps, three steps….and ultimately, bold leaps to transform your career and reach your full potential.
You know that you were made for more, but need help getting clear on your career possibilities, pushing past fears and gaining confidence in your skills.
Or you want to set healthy boundaries in your career. You're seeking to find a career that fits within your life, not a life that fits around your career.
I partner with ambitious women like you who want to challenge the way things have always been to create new possibilities in your career and life. You'll have a personalized plan to begin moving towards the career and life of your dreams.
"Life is made up of small, purposeful steps." Together, we'll define the future YOU really want, and you'll have a clear and actionable, step-by-step plan to achieve it.
The Career Disruptor™ Method 12-Week Package
Focus: Advancing Your Career

This package is focused on helping you build your network, develop your personal brand and align your vision and values. These are core areas to refine when you're actively pursing a different role in the same company, advancing in your current career or going after a completely new career path. You'll be prepared for the next step in your career through a resume and interview refresh, online profile update and custom career search plan.


This package is best suited for ambitious women who are looking to advance in your career or overcome specific obstacles that are preventing you from reaching your full potential in your career.
It uses steps 4 through 6 of my custom coaching framework. The package is all about creating a CAREER STRATEGY that supports your ability to reach your next level and is designed to provide a personalized, yet structured approach to get you results in less than 90 days.

Step 4 – Redesign Your Career
Step 5 – Update Your Personal Brand
Step 6 – Plan Your Career Strategy
This coaching package is for you if you've faced roadblocks and lost enthusiasm along your journey and are looking to take back control over your current career or make a bigger impact in a new career or company.
The Career Disruptor™ 12-Week Coaching Package will help you push past fears, obstacles and barriers to help you challenge the status quo and build a career and life "you don't have to escape from."
Total Investment: $3,000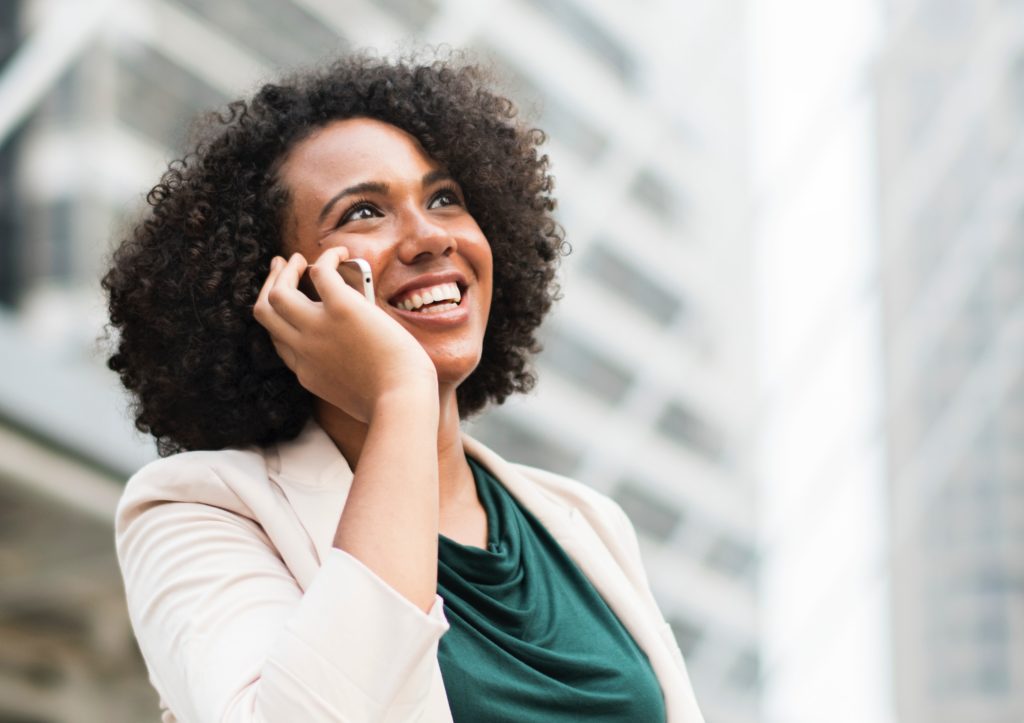 During this 12-Week Program, You'll receive:
Client pre-session prep work
1 pre-career coaching goal alignment session (90 mins)
10 individual coaching sessions over twelve weeks (50 mins each)
1 Follow up session (50 mins)
1 Personality and career assessment
Homework, support materials and follow up in-between sessions
1 Bonus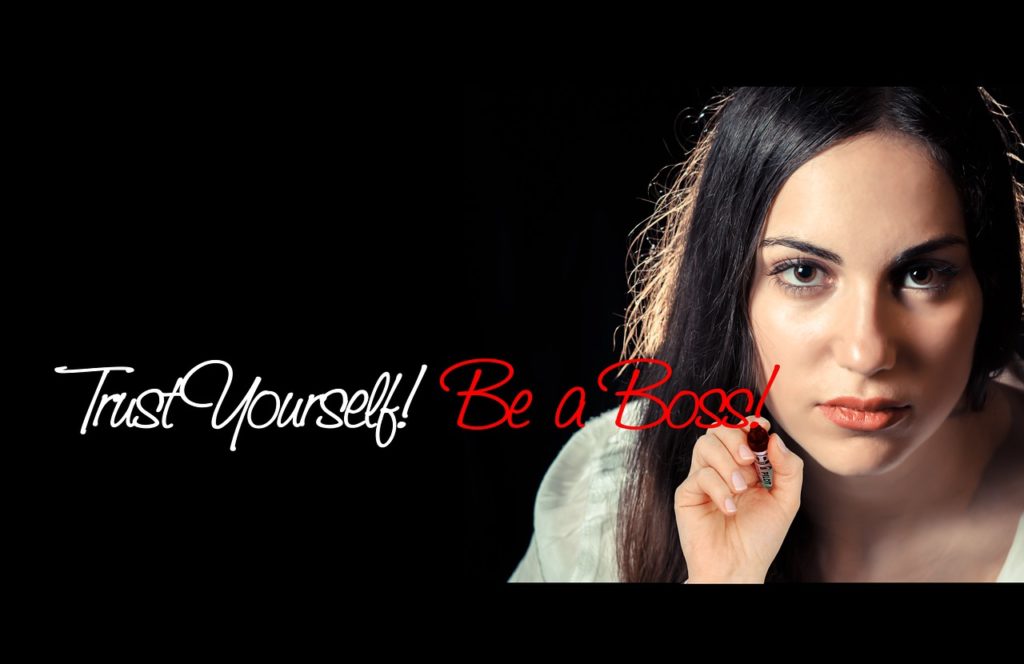 What you'll take with you…
Your clearly defined Vision for your career and life 
1 Personalized career and personality report to use in your journey
A Customized career strategy
A Resume critique and refresh
An Updated LinkedIn profile
Interviewing and Negotiation skills coaching 
A Clear understanding of your unique skills, accomplishments and contributions
Strategies, insights and tools to help you beyond the coaching session 
Investment:  $3,000
Are you interested in working with me? Here's how to get started.
Step 1:  Complete the contact form below with your preferred service.  
Step 2:  Watch your email for questions from me and a link to schedule a free 30 minute-career consult.  Before we hop on the phone, I'd like to know a bit about you and what you'd like to get out of coaching with me.  
Step 3:  Hit "reply" to that email and answer the questions. Then, schedule your free 30-minute career consult through the link.
Step 4:  Save the date for your career consult and prepare to be fully present during the call.  During the call, we'll make sure we're a fit to work together towards your career goals.  

Step 5:  Then, we'll get started!  I'll
send the final steps and a link to my online scheduler for you to book your coaching sessions if you choose to move forward.
Don't see what you need?  Exclusive private coaching packages are also available for a few select, clients each year.  Complete the form and tell me what you are looking for in a custom coaching package.  If it is a good fit, we'll discuss next steps.