You're an ambitious woman who wants to challenge the status quo in your career, BUT...
You don't want to sacrifice even more time with your loved ones if you advance to the next level.
You're successful and on a career path that everyone thinks you should stay on, so now may not be the "right" time to make a move.
You don't know how you'd use your skills in a different role if you changed careers.
You're running up against barriers at work and can't figure out how to overcome the obstacles you've faced in your career.
If you can relate to any of these thoughts or have a deep desire to build a career that fits your life,
you're in the right spot my friend!
I'm The Career Disruptor® helping ambitious women like you disrupt traditional thinking around their careers.


Many women feel that they have to choose between being a good employee or a good parent, spouse, friend and the list goes on and on. The struggle is real, and I've been where you are.
Here's a little story….
As a little kid, I knew that I always wanted to be a teacher and someone that inspired others around me, but not in the traditional sense.  
I would try to motivate and coach anyone that would listen (from family to even my stuffed animals…no judging).  
As I got older, I started teaching French to all of the neighborhood kids after school and eventually won the high school French award (Bonjour, mon amie).  
This was the first of many little clues in my life that led to doing this work even though I didn't know it at that time.  
Looking back, I've always been interested in career paths, and people have come to me for career or life advice throughout the years.  Potential career fits were something that I loved mapping out.  
Human potential and behavior were exciting to me, and I thought about going into psychology, law or counseling after high school.  
Ultimately, I chose to pursue business and went into sales after graduating with a Bachelor's in Business Management and concentration in Psychology.  
I'm surprised the career center didn't hire me because I lived in there for many years looking up company profiles.  I even bought many books and magazines about career planning and job searching at the college bookstore during my last week on campus (who does that)?     
After about four years in sales managing over a million dollars in total client revenue, I started noticing that I was more focused on what made people successful in sales and wanted to be a part of developing and helping others reach their potential in the workplace.  
I wanted to move into a completely different career path at the company using the skills learned in sales.
Career Disruptions
That move wouldn't have been such a huge deal if it weren't for a little thing called the Recession in 2008.
I went to my boss and asked if I could transition from sales into human resources.  It was risky because it would be a move from a "revenue creating" department to a "non-revenue creating" department. 
In a way, that was the first career disruption of my own making, but it worked out.  It combined my earlier interests of law, counseling and psychology into one career path since these were all kind of involved in being a great HR professional.  
I kept checking more boxes and doing all of the right things…or so I thought.  
In 2011, I went back for two Masters while working full-time and even changed companies during grad school.  I earned an MBA and a Masters in Human Resource Development and thought my path to success would be more within reach. 

I'd followed a traditional path, received awesome opportunities over the years to work in different areas of HR and worked for a top Fortune 1000 company and a Fortune 25 Best Places to Work in my industry.  
Advising leaders and coaching employees, career development, recruiting, training and performance development and creating a sense of inclusion, belonging and engagement for people within the company were what I enjoyed the most in HR.
Here's the kicker.  I believe that you can be disrupted by your career, or you can be your own career disruptor.  Life can also bring situations that can cause disruptions in our career and another one of those moments came when I had my daughter.  
Becoming a mom is one of the most rewarding and challenging experiences that I've ever had. 
I'm responsible for this amazing little human being with her own personality and dreams.  
As soon as she was born, I knew that I had to challenge my own thinking and the status quo in my career more than ever before to be there for her.  
I wanted to be a great mom AND continue in my career, BUT….
It became exhausting to try and be the perfect wife, mom, employee, spiritual being and more while feeling like they were all at odds with each other. 
I'd been the primary breadwinner, which came with its own set of pressures.  
I was also in a state of feeling that I had to constantly prove myself, make everyone happy all of the time and check all boxes to break what seemed like a concrete ceiling to move up the corporate ladder.  Can anyone say "stress?"

Defining Moments
I was super close to even going back for a PhD and relocating my whole family, when someone asked me a question that changed everything: "Do you feel like you would be getting a PhD because you really want to use it in your career or do you feel that you're getting it as a form of validation?  You don't need any more degrees or anyone's permission to do what you were born to do, Nicole." 
That was a defining moment for me and one that allowed the seed that had been in me since childhood of wanting to impact and inspire others to begin sprouting again like never before. 
I was successful, had been a high performer managing strategic programs that impacted entire companies, had worked with leaders and employees across all levels and had a great corporate salary, but still felt overwhelmed and unfulfilled.  How does that even happen?  
It happens 
because working for great companies, making more money, or advancing into greater titles still does not mean that you're satisfied or living in your calling.  And a calling is exactly that…you feel that no matter what you're doing and how great you may be in your career, you can't shake the feeling that there's a deeper purpose and more that you're called to do in this life.  
You become fulfilled once your career meets your calling and the two become one.  
I began working with coaches and counselors for support. After further personal reflection, I discovered that I had a passion for helping ambitious women specifically those who may have felt overlooked or undervalued in their careers or lives.  
These women were driven and successful, yet not fully recognized or contributing at the level they wanted due to barriers and challenges they were facing or were struggling to figure out how to navigate their careers with all of the demands placed on them personally and professionally.
My Mission
This passion of helping ambitious women disrupt traditional thinking to build a career of their dreams has now become part of my mission.  I'm now living with a clear purpose and am building a career of my dreams in service to others based on the commitment to exploring what I really wanted for my life and what I was truly born to do.
Our careers have a huge impact on our lives.  
Life satisfaction goes waaaaay down when we're not happy in our careers.  
We can't show up for the ones who need us most when our energy is completely zapped over time from our work and home life.  
If you're an ambitious woman and are ready for a change, I'm on this journey to serve and inspire you to give yourself permission to not only dream, but help you create a community of support and a plan to bring your dreams to life starting with your career.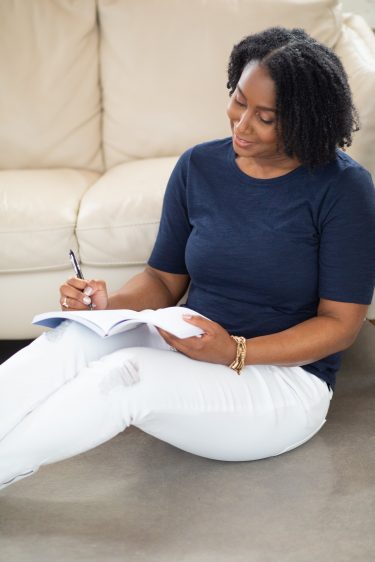 You may love what you're doing now, but want a future career plan.  Or you may want a totally different career path.  Either way, I'm here to help. 
Here are some things that you must know before you can truly transform your career and life:
You don't have to dim your light to make anyone feel more comfortable around you.  
You don't have anything else to prove. 
You're worthy just as you are.
You don't have to be perfect or have it all figured out to start.  
There is no magical degree, certification, age or level that you have to reach to begin creating the career and life that you want to live.



So, what does all of this mean for you?
You may have doctors or financial planners to help you with your health and financial goals.  I'd love to be your professional guide on your career journey.  You spend a lot of time at work building a career.  Why not spend it joyfully?
Although, I've been Certified as a Master of Career Services by the National Career Development Association, I don't pretend to have all of the answers.  You, my friend, are walking in wisdom.  It's my goal to simply help you uncover the answers from within, encourage and challenge you to take action and guide you in creating a clear, step by step plan tailored to your career and life goals. 
Thank you for coming along on this journey and reading this far.  I hope that you find the content shared through my blogs and other resources helpful.  I'd love to learn more about you and send updates that you can share to inspire others.
I'm excited that you and I have connected in some way.  Let's challenge the status quo and traditional thinking around careers together.    
Anything is possible if you start by doing these two things….BELIEVE in yourself and no matter how small, BEGIN your journey towards the career and life that you want today!  
Check out some of my 1:1 client packages or sign up for a free 30 minute career consultation here.